Lessons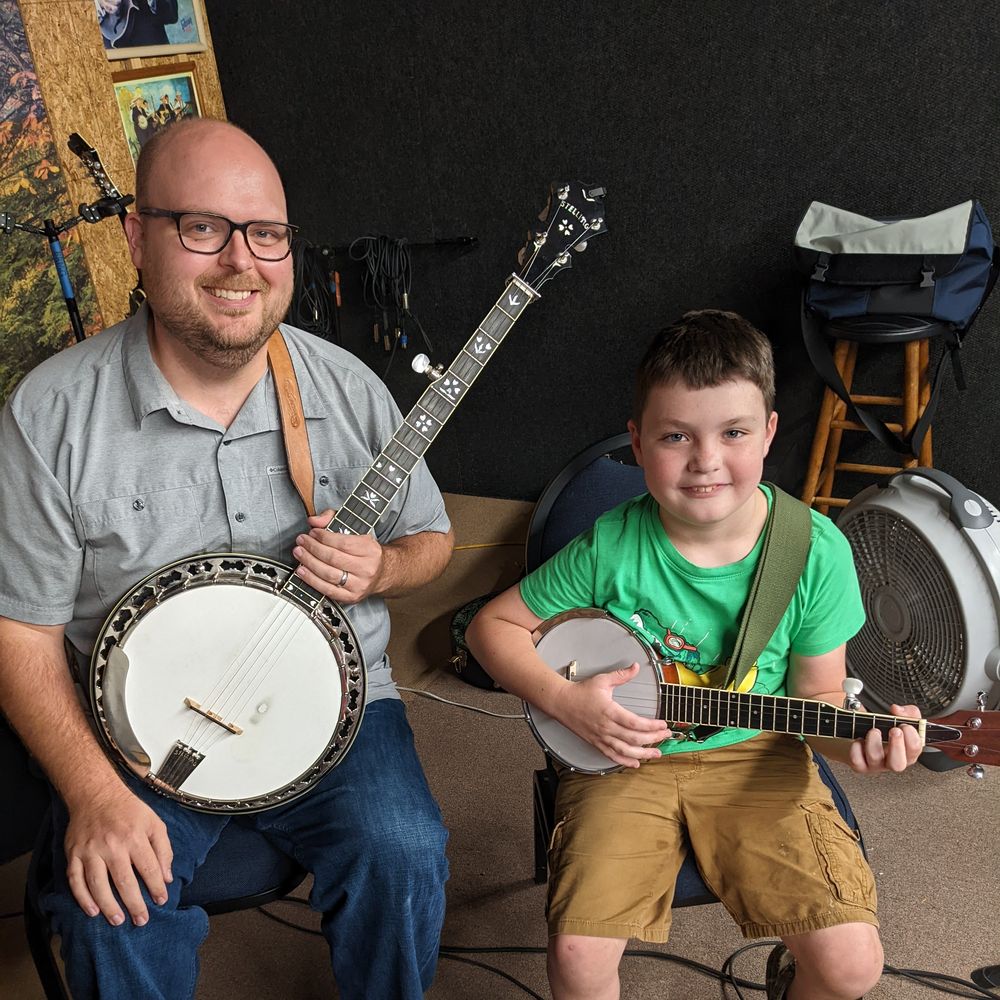 Guitar, Banjo, Mandolin, & Fiddle Lessons
All ages and skill levels
Everyone has the ability to learn a musical instrument! Whether your goals are playing for your own enjoyment or performing for others I'd love to help you reach them.
I offer guitar, banjo, mandolin, and fiddle lessons to students of all ages, in the Columbia, SC area. I use my own materials and tend to focus on traditional Appalachian music, i.e. bluegrass and old time, but can help students get started and progress in any style. For my banjo students, I teach both Scruggs style (i.e. bluegrass) and clawhammer. contact me for more information, or to schedule a lesson.
I'm currently teaching music lessons out of Bill's Music Shop & Picking Parlor in West Columbia.